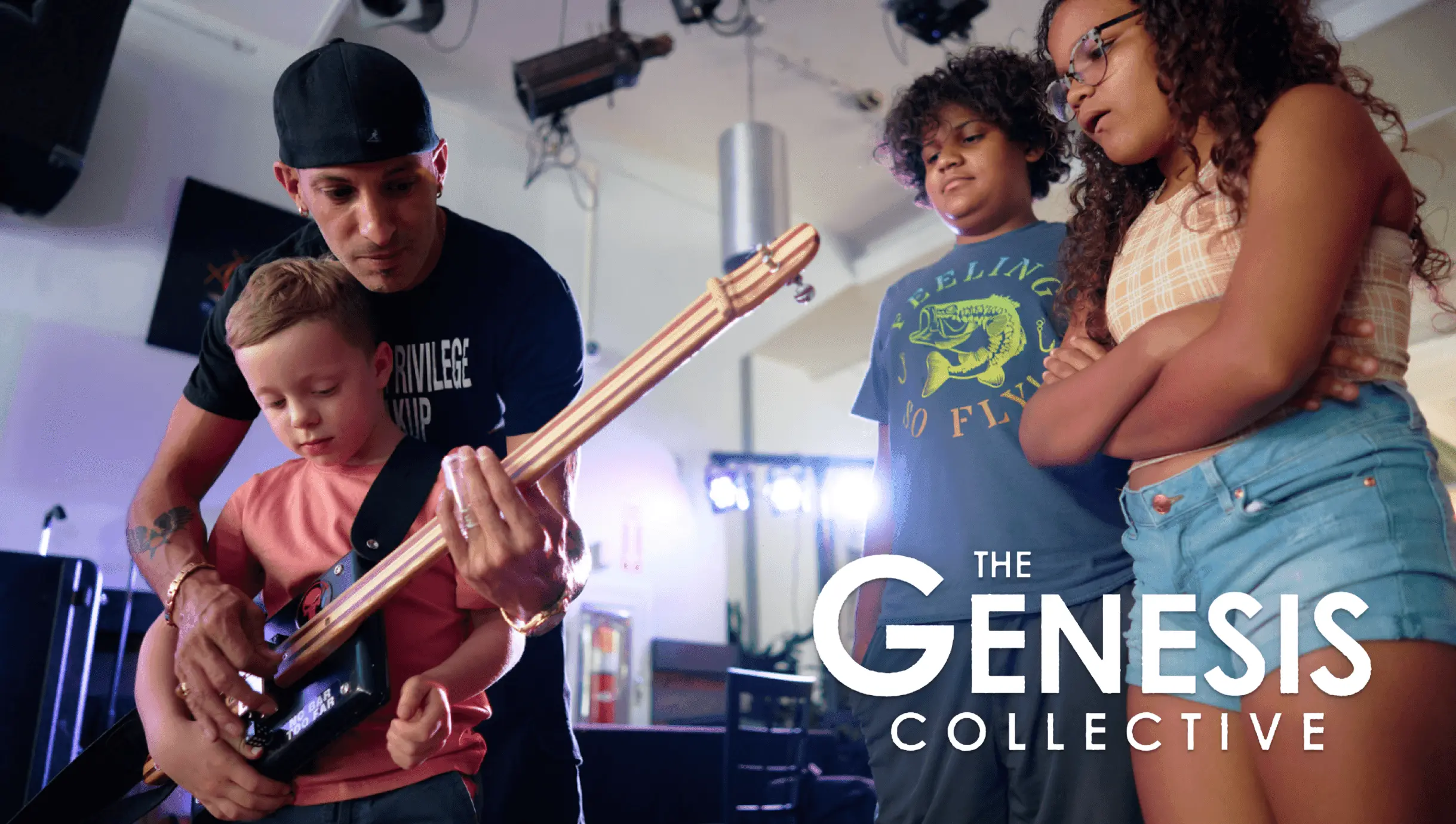 Genesis Collective
Empowering a Non-Profit Through Dynamic Web Presence
Introduction
Genesis Collective, a non-profit organization based in Pittsburgh, PA, approached our web development company with the vision of creating a dynamic and media-rich online platform. Their goal was to showcase their impactful work, provide an immersive experience to their audience, and accept donations to support their initiatives. We collaborated closely with media professionals to ensure an optimal display of their live content and integrated various functionalities to enhance user engagement.
Challenges
Media-Heavy Content: Genesis Collective's website demanded an exceptional media presentation. The challenge was to handle large amounts of multimedia content without compromising website performance or user experience. 
Donation Integration: The non-profit required a seamless and secure donation process to encourage contributions from supporters and sustain their projects.
Solutions
Optimized Media Display: To handle the media-rich nature of the website, we employed efficient content delivery networks (CDNs) and optimized file formats to ensure quick loading times and a smooth browsing experience.
Custom Donation Portal: We integrated a custom donation portal, allowing users to make contributions securely with various payment options. The portal provided transparent tracking of donations for both the organization and its donors.
Post-Launch Enhancements
Lending Library: After the initial launch, we collaborated with Genesis Collective to implement a lending library, offering educational resources and media assets to the public. This expansion further solidified their position as a valuable community resource.
Media Institute: Understanding the importance of media in their initiatives, we introduced a dedicated media institute section. Here, visitors could access educational materials, workshops, and seminars to foster creativity and media literacy.
Membership System: To deepen engagement with their supporters, we added a membership system. This allowed users to become active participants, access exclusive content, and receive updates on upcoming events.
Positive Outcomes
Enhanced User Experience: The revamped website provided a visually engaging and intuitive user experience. Visitors could now easily explore Genesis Collective's work and access their media-rich content effortlessly.
Increased Donations: The custom donation portal facilitated a streamlined and secure donation process, resulting in a significant increase in contributions from individuals who resonated with the organization's mission.
Expanded Community Impact: The lending library, media institute, and membership system expanded Genesis Collective's reach and strengthened their connections with the community. They became a central hub for both information and creativity.
Conclusion
Working with Genesis Collective was a rewarding experience for our web development company. By collaborating closely with media professionals and leveraging innovative solutions, we successfully transformed their website into a dynamic platform that reflects their impactful work. The ongoing support we provided enabled the organization to extend its community outreach and continue making a positive difference in Pittsburgh, PA.
Iliad takes pride in delivering tailored web solutions that empower organizations like Genesis Collective to achieve their goals and create a lasting impact. We are committed to utilizing cutting-edge technologies and collaborating closely with our clients to ensure their success.